How Much Is Your Home Worth?
Fill out the form below for your FREE & INSTANT home price evaluation:
Our Marketing Plan
When you're ready to take the next step toward selling your home, we're here to help. Our comprehensive marketing plan will get your home seen by thousands of motivated buyers.
In addition, we'll use the Internet and our innovative website to make your listing highly visible. With more than 80% of buyers checking the web first when looking for a home, this is a part of your marketing strategy that you can't afford to miss.
The Right Price
We'll quickly put together a custom marketing plan with an effective price. A well priced home often generates competing offers and drives up the final sale value. Our market analysis takes into account the most actively searched prices and home values throughout your area, including expired listings and properties still on the market.
"Devora Realty, just finished the sale of our home for top dollar and the purchase of our home in Circle C for $26k under asking. It was exciting to have a passionate realtor even during holidays when other realtors were challenging to get ahold of for days because they were on vacation. They took the sale and purchase of our homes as if it were their own!"
- S. Gavan
Happy Seller
"Adam is an expert professional realtor who has given us much needed advise for selling our home as well as purchasing homes. I highly recommend him as well as will continue to use his services in the near future."
- Virginia
Happy Seller
"After hiring multiple real estate companies to sell out my 104 unit condo project, I hired Devora Realty. The Devora Realty team was able to sell one of my last units for $12k more than any other unit (developer owned or resale) at the Ivy Condos. Appraisers refused to look outside the subject property to come up with appraised value, but the Devora Realty team was able to get the unit appraised for the higher sales price! "
- 3204 Manchaca LLC
Happy Seller
"I would recommend Adam Scott to anybody looking to purchase or sell a home. He walked me through the process and steered me in the right direction in all aspects of purchasing my first home. A very stressful process was easier because of him. He was always available to me day or night for viewings or questions. I definitely felt he always had my best interests in mind. I will definitely be coming to him if I decide to move in the future to sell my current home and help me find my new one. "
- H. Byers
Happy Client
The Right Exposure
When marketing your home, we develop custom marketing strategy that targets a specific type of Buyer appropriate for your home. We then put your home in front of buyers, establishing it on the local MLS®, international MLS, new listings sheets, real estate publications and broker tours. Our national and global network of professional real estate contacts and buyers will also have the opportunity to check out your listing.
The Best Deal
When we list your home, we do so at no additional cost. When you start to get offers, we can represent you during the emotionally charged negotiating process and ensure that you get the best price, and favorable closing terms that are clearly spelled out. As your professional aides, we also oversee all paperwork related to the sale.
Home Seller's Guide
Selling a house on your own can be a daunting task. There's advertising to plan and budget for, open houses and private showings to arrange, purchase offers to negotiate, contract contingencies to worry about, and complicated paperwork to fill out. Make it easy on yourself by putting your home in the hands of seasoned professionals. We have extensive experience marketing properties and showing them to their best advantage.
The first step in our marketing consultation will be to perform a comparable market analysis to determine the most appropriate price for your home. Then we'll provide home staging advice and suggest landscaping changes that will help draw buyers in. We'll advertise your home and maximize the exposure of your property through a variety of methods, including local publications, targeted social media posts, local MLS®, international MLS, print advertising, circle prospecting, e-blasts and syndicate the listing on hundreds of online home sites. We may even showcase your home as part of our site's featured listings section.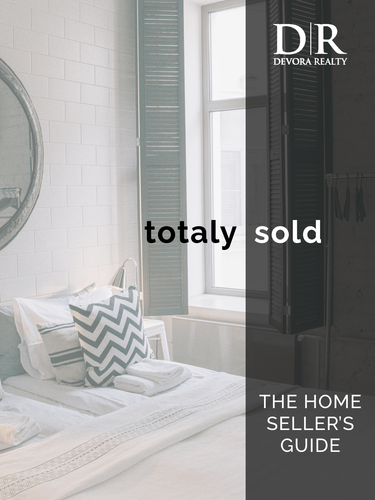 How to upsize into a bigger home
Free Seller's Guide
Comprehensive Real Estate
Seller's Guide